Datasafe Co., Ltd. is a JWD Group company. On April 11, 1991, the company was established as the first in Thailand to provide comprehensive document and data storage management services. Document storage management, electronic media storage and management, document scanning, and document and data destruction service are among these.
Customers now include banks, financial institutions, hotels, oil-producing firms, telecommunications companies, government agencies, state enterprises, and so on. The primary reasons these organizations rely on DataSafe's services are the security system for storing their documents, the cost of service, and the speed with which information may be retrieved. These are based on the management and employees of DataSafe's industry expertise and experience gathered over the past several years.
The company holds ISO quality standards certification and is the first in Southeast Asia invited to be a member of PRISM International (Professional Records and Information Services Management Association – USA).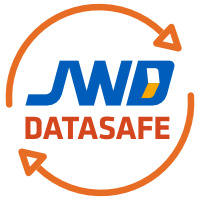 DataSafe is the first company to offer a complete range of document storage management services such as document storage management, electronic media storage management, document scanning, and document and data destruction.
The company will continue to develop the service in a sophisticated manner in response to client requests, concentrating on e-document management so that the company may maintain documents professionally at the customer's premises. Software solutions are also installed for searching and retrieving information via a connected environment, and document scanning is performed to capture data and retrieve it through the Image Viewer.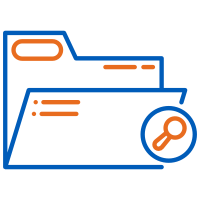 The company prioritizes the ease of browsing, searching, and using documents. Under the standard of efficient service, competent staff and advanced equipment are in place to serve customers.
Vision
DataSafe is ranked first in the market and is internationally recognized for providing end-to-end document and data management services to both the public and private sectors.
MISSION
Build on the excellence of existing products and services to be solid and effective in meeting customer requirements and satisfaction, while creating new products and services to complement the fully integrated and extensive service portfolio.
Datasafe is Thailand's first company to offer comprehensive document and data storage management services. A massive archive of documents paired with advanced technology enables DataSafe to effectively and securely store and retain records while also delivering services that always prioritize customer satisfaction.
Our comprehensive services include document storage, electronic media storage, document scanning, packaging and indexing, retrieval and delivery, and document destruction. Whether your need for documents is routine or urgent, we promise that you will have them in time for your specific purpose.
Our storage safety features:
Storage facility is designed and intended specifically for document storage.
A team of security guards is on duty 24 hours a day.
The entire facility is equipped with CCTV.
Heat and smoke detectors, as well as fire alarm systems that uses infrared light to detect possible incidents, are available.
Effective termite and insect control solution (through fumigation) is available.
Flood-proof since the document storage is elevated more than one meter above ground level.
An electric fence system efficiently keeps intruders out of the storage facility.
A fingerprint scanning technology makes accessing and exiting the document warehouse convenient and secure.
GPS Tracking System helps staff and customers to stay well informed about the location of any vehicle anytime and from anywhere.